Gem 2000 is a family owned operation led by the husband and wife team of Kambiz and Shomais who have been supplying the jewelry industry with fine colored gemstones for over 30 years. Their aim is to assist artisans and tastemakers bring to life their ideas with some of the earths rarest and most beautiful treasures.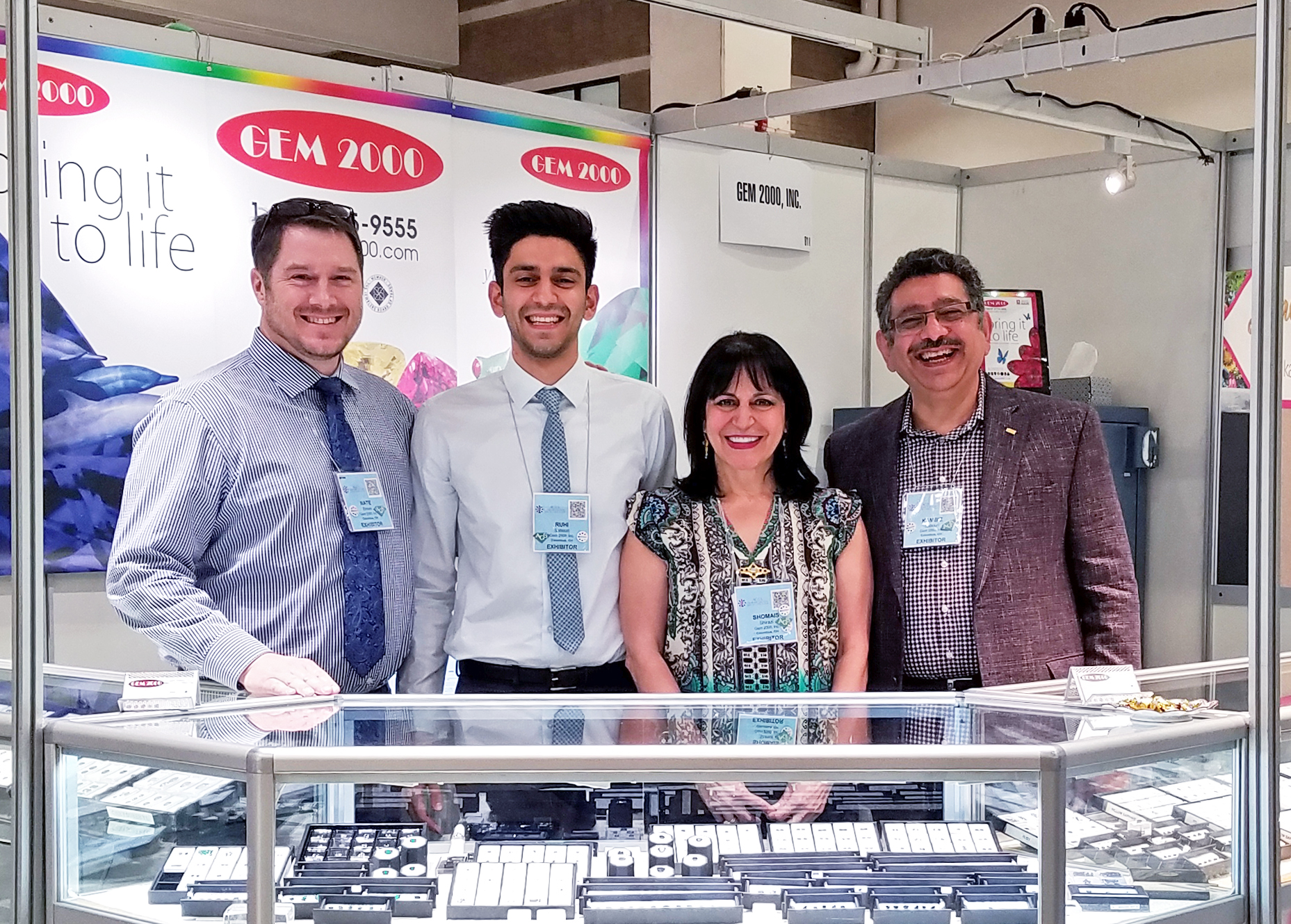 "Our reputation in the industry is that of a fair, honest and reliable source for the finest colored gemstones mother nature has to offer. We pride ourselves on ensuring that our wide selection of gemstones is curated to the standards of our discerning customer base. Each stone is meticulously inspected for cut, clarity, color and value to make sure our customers have a one stop shop where they can find the perfect stones for their projects."
Kambiz Sabouri, who served as an AGTA board member for over 10 years, and Shomais Shirazi, Graduate Gemologist, have been sourcing gemstones from all corners of the world throughout their careers. Fair and ethical treatment of all parties involved has always been their guiding principle and top priority. Over time they have developed the necessary relationships with miners and cutters in distinct localities to procure the material that is the most competitive combination of quality and value. With an extensive inventory on hand they are then focused on bringing excellent and prompt service to many jewelry houses, designers, stores and esteemed collectors around the country.
In-house photographer and tech guru Nate Brown, B.A. in Photography from the Ohio State University, is well known in the trade for his gem photography and digital media artwork. He combines his photographic expertise and intimate familiarity with each gemstone type to produce the truest possible representation of each gem in their photo on the Gem Search.
Ruhi Sabouri, son of Kambiz and Shomais, is the newest member to join the Gem 2000 team. He recently completed his G.G. at the GIA campus in Bangkok, Thailand and after traveling to different mining areas around Asia and familiarizing himself with the global gemstone market he is now back in the United States focusing on sales and marketing.
Keeping up with all the administrative aspects of the busy office is our talented and highly experienced long time office manager Denise Goodman.